Our Team
We strive to inspire communities that propel growth, fulfillment, and happiness.
Jess Melfa, Founder & CEO
M.Ed, RYT 200, Certified Children's Yoga Instructor
An Early Childhood Educator turned yogi, Jess founded YFG to help build compassionate and dynamic school and business communities through yoga and mindfulness practices. She holds a Master's Degree in Early Childhood Education from Lesley University and has completed Yoga Alliance Certified programs in power vinyasa and children's yoga.
Jess' first introduction to mindfulness and meditation was during high school when she worked with Dr. Glen Kessler of Next Level Performance to ease performance anxiety during basketball season. Noticing the profound effects of simply stopping to breathe, Jess began her personal practice of meditation and yoga. It wasn't until years later while teaching Pre-K when Jess realized how incredibly impactful yoga and mindfulness is to children's development and she began creating an accessible and relevant program for all ages.
Jess' exposure to multiple family businesses has heightened her awareness for the need of employers to support and encourage employees as valued team members. She works with large and small companies to help incorporate yoga and mindfulness into the work environment, creating spaces of productivity and positivity.
During the summer of 2017 Jess traveled to Thailand and studied with the monks of Wat Pa Sukato and children's meditation teachers at Plum Village. She completed her 200 hour teacher training at Health Yoga Life in Boston where she also teaches. Jess hopes that YFG can empower people to tap into their inner resources and lead happier and more authentic lives. She believes that all children deserve to love themselves, be proud of their uniqueness, and know that they are never alone while navigating life.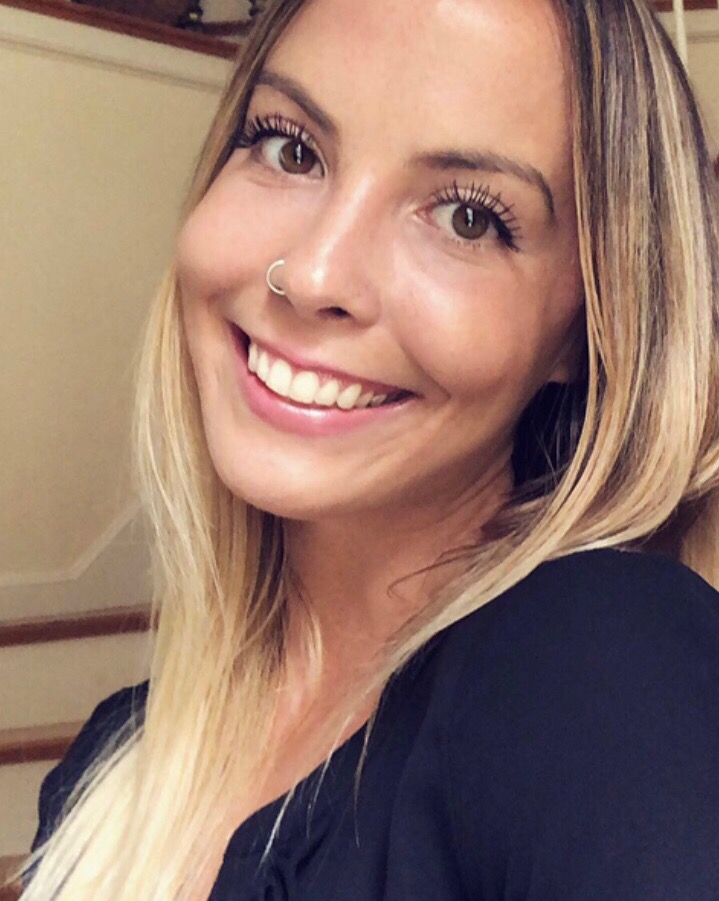 Jackie ruane, development & Client relations
BSBA, RYT 200
Jackie Ruane lives for helping people find the best version of themselves. Her true desire to improve other's day-to-day lives has driven her to spread the tools of yoga. She believes in order to make our strongest impact in the world, we must start within.
Jackie majored in Business Administration at High Point University, while continuing her yoga practice. The correlation between a consistent yoga practice and her success in school became evident. When she began her sales career at a health insurance brokerage, the tools of yoga were used to boost her success rates. It became obvious that yoga was changing her mindset, in ways that changed her life. This is why she decided to enroll into a 200-hour Yoga Teacher Training in Maui, through Full Circle Yoga School. The transformational training was led by the creator of Functional Power Yoga, Pablo Lucero.
Yoga and meditation empowered Jackie to fall in love with her life in miraculous ways. These experiences explain why Jackie overflows with desire to spread YFG's mission to anyone who wants to improve their life quality. The tools of yoga promote a clear, strong and healthy mindset. A busy mind is like a blindfold. Once we start to take off the blindfold, we begin to freely and fully love our lives.
EJ Albin, Director of school Programming
M.Ed
EJ Albin is an Early Childhood Educator at The Advent School in Boston and holds a Master's Degree in Education Teacher Leadership with a concentration on Literacy. While teaching toddlers in the beginning of her career, EJ fell in love with using yoga and meditation as tools to help children. She views yoga and mindfulness techniques as incredibly important parts of education and knowing one's self. Her classroom of 4 and 5 year olds practices yoga on a weekly basis and her personal yoga and meditation practice continues to evolve. EJ is deeply committed to social justice issues and works hard to help foster learners who are advocates and allies for all.
She is thrilled to be part of Yoga for Good with her dear friend and former colleague Jess. She hopes to partner with many school communities to create developmentally appropriate programming and inspire growth and compassion.
All classes are taught by experienced Yoga Alliance registered teachers who have completed YFG's teacher training.